Footprints Welcomes Two New Trustees
10.11.23
The Nottingham based charity has welcomed two new Trustees to its Board, Ryan Clarkson and Helena Bee.
Ryan Clarkson
During this year's Trustee Week, we were very pleased to announce the appointment of a new Trustee and our new Treasurer – Ryan Clarkson.
Ryan is the Head of Financial Planning for the Civil Aerospace business of Rolls Royce, the Aerospace and Defence company based in Derby. Ryan has held a number of finance leadership roles and is a Chartered Accountant. He brings his finance experience and expertise, along with his energy, commitment and management skills to our charity.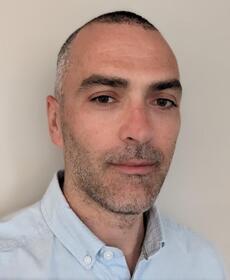 Helena Bee
We were also thrilled to welcome our second new Trustee to the Board – Helena Bee.

Helena is a solicitor in the East Midlands and brings her dedication and energy, along with her legal, management and team working skills, to our charity. Helena also has her own personal connection to disability and accessibility, and is passionate about children fulfilling their potential.
The Future
This appointment comes at a significant time for Footprints, just a couple of months on from the announcement of Rob Evans as our Chair of the Board of Trustees. We are in the midst of ambitious plans to grow and develop our charity, to expand the services we provide to children living with disabilities, and reach more families and new charity partners.

Rob Evans, Chair of the Board of Trustees, said, "we're thrilled that Ryan and Helena have joined the Footprints team as new Trustees. They both bring their many skills and experience to our charity and we can't wait to start working together."

Find out more about Ryan, Helena and all of our team on Meet The Team page.