Richard Whitehead Sends Message Ahead of The Footprints Cup
5.7.23
Footprints Charity Patron Richard Whitehead MBE has recorded a message ahead of Saturday's Footprints Cup event at Ilkeston Town Football Club, which you can watch here.
Established in 2018, the Footprints Cup is an annual event that raises funds for Footprints. Established by Paul Brooks, whose son attends Footprints, and supported by various other volunteers and local companies, the event has raised over £20,000 for Footprints to date.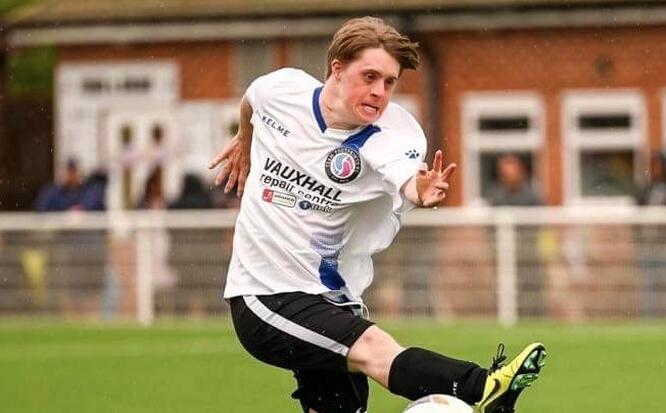 The event has grown over the years and is supported this year by companies including Children 1st Day Nurseries, RedTree PR, NRG Illumination and Holidays Activities 4 Kids.
In addition to being a fun day for families, the event is also an opportunity to raise awareness about conductive education, the services provided by Footprints and the positive impact their work has on the lives of children with mobility and communication difficulties, with conditions including cerebral palsy and Down Syndrome. Footprints is a welcome support for families, offering practical guidance, information and emotional support, helping them to gain confidence and the strength needed to cope with their child's disability.
A range of Nottingham's football greats and celebrities will be dusting off their boots and taking to the pitch at Ilkeston Town Football Club on Saturday 8 July. These include: actor James Hooton who plays Sam Dingle in Emmerdale), Pat Lally known for his role as Kieran Edgerton in Coronation Street and former Nottingham Forest footballers, Jason Lee and Lewis McGugan.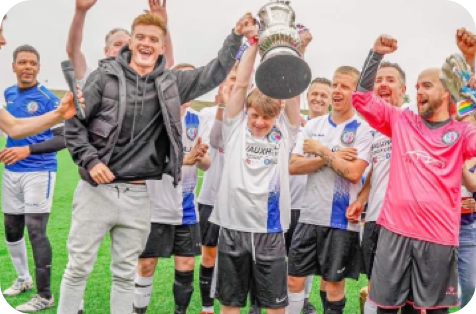 Stephen Frew, Footprints Charity and Business Manager comments: "We are overwhelmed by the support shown for the Footprints Cup once again and we are so pleased to have it back in July. The funds raised at the Footprints Cup make a huge positive impact on our ability to help families in Nottingham and the East Midlands and I would like to thank everyone for their support."
More information on players, prizes and tickets can be found on the Footprints Cup Facebook page.
And you can get your tickets here.